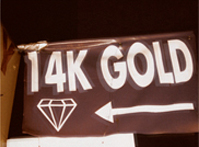 This is not
not
being alone.
14K Gold Diamond.
1. Dining Car
2. Kind
3. Dreams
4. Clue
5. That's Fine*
8. oh eve
11. Ben's shins***
12. Analyze***
* Drums on "That's Fine" performed by Jante Jones
** A mash up of a James Brown groove sampled by PE and "Appalachia Waltz" performed by Yo Yo Ma
***These four tracks Composed / Improvised and Performed by:
Ben Moran - Bass + Manny Grossman - Drums + Osonics - Guitars, Lyrics, Vocals
Compositions and (Original) Sound recordings ©1998
All music written, recorded, performed &amp mixed by Osonics except where otherwise noted.
All music, songs and web content are ©2005 Osonics. All rights reserved.